Beans Route Features
Delivery drivers struggle to deliver packages during peak season.
Delivery drivers struggle with last-mile delivery challenges during peak season. Here's some ways you can help delivery drivers.
---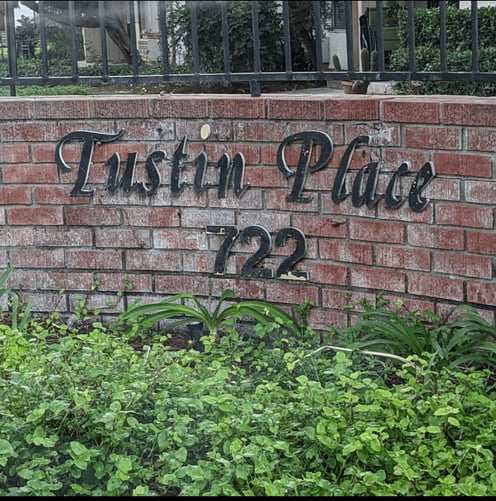 Missing numbers from residential complexes add challenges to delivery drivers and completing their last-mile.
Delivery drivers in peak season have one of the most challenging jobs to complete. As more companies are switching to a fully eCommerce interaction with their customer base, expanding B2C and D2C interaction, delivery drivers are experiencing the result of that expansion head-on and having to make do with incomplete data.
Here's what we mean by that.
Delivery drivers are struggling with last-mile delivery challenges.
Understandably, people want to decorate their homes during the holiday season in preparation for festivities. However, in doing so, we sometimes need to remember the little things, like not covering house numbers.
These decorations can prove tricky for seasonal workers not familiar with routes to deliver packages to the correct destination successfully; it also makes it challenging for seasoned delivery drivers familiar with their routes.
And these last-mile delivery challenges are not mutually exclusive to the holiday season. These last-mile delivery challenges are a year-long problem that delivery drivers face daily.
Missing or covered house numbers and addresses spelled out can cause confusion and make it difficult for delivery drivers to determine the precise location of delivery.
These hindrances can also affect when packages are delivered as delivery drivers can change up routes to accommodate residential areas that are not well-lit at night (to account for poor visibility).
So, it's in everyone's best interest to try to accommodate delivery drivers in the following ways:
Make sure your house number is visible from the road.

Install backlighting to your house number (make sure LEDs are not blinding in the evening–making it hard for some delivery drivers to read)

Clear any debris that is obstructing the view of your house number

If you live in a residential complex with multiple high-rises, ensure your property manager has updated mapping available for drivers to access to find your home (Nitin Gupta, CEO, and founder of Beans.Ai, spoke to this point with the

Wall Street Journal

).

Take the time to talk to your delivery drivers and ask them if they utilize location technology to help complete the last-mile efficiently.

Offer delivery drivers snacks or refreshments (trust us, they'll thank you for the thoughtful gesture).
The last one doesn't help delivery drivers find the correct address. Still, it's only with the delivery drivers' help and commitment that we even receive our little packages of delight that we ordered less than 48 hours ago and already forgot. So, let's help our delivery drivers quickly locate our homes this holiday season by keeping them in mind all year long.
Next Steps
Learn about Beans.AI's mission to improve location intelligence in an evolving world that requires precisely mapped data.