Logistics Management Software
What New York State's New Cannabis Law Means for Delivery Services
New York's Marijuana Regulation and Taxation Act present delivery services with a golden opportunity to become top competitors in the recreational market.
---
New York legalized recreational marijuana in March this year when New York's former governor, Andrew Cuomo, signed the Marijuana Regulation and Taxation Act (MRTA) into law.
But recreational dispensaries and potential sales are put on hold for now; New York's first non-medical cannabis sales aren't expected to hit until next year. Officials still need to decide how the industry will operate. Taxes, regulations, and licenses are just some of the groundwork that must be in place before sales go live.
This waiting period presents the perfect opportunity for those looking to get into the billion dollar industry, especially when it comes to becoming one of the leading delivery companies.
The pandemic sent a spike in cannabis deliveries in states that have already legalized its use. The California-based cannabis delivery app Eaze, experienced a 70% increase in customer sign ups and Sava, a cannabis delivery platform in San Francisco, saw a 60% spike in sales since COVID hit.
This booming market has even caught the attention of the delivery giant, Uber. "When the road is clear for cannabis, when federal laws come into play, we're absolutely going to take a look at it," CEO Dara Khosrowshahi said in a "TechCheck" interview.
Entrepreneurs looking to get into the recreational cannabis delivery market in New York could be up against tough competition, especially with existing medical marijuana delivery services already in play. Those looking to succeed once the market opens up must find ways to deliver quality products quickly and effectively throughout the state.
What the law means for consumers
The Marijuana Regulation and Taxation Act allows New Yorkers to possess up to 3 ounces of cannabis for recreational use or 24 grams of concentrated cannabis. At home, however, people are allowed to accumulate up to five pounds of cannabis as long as it is safely stored.
Around 160,000 people with marijuana-related convictions, such as possessing up to 16 ounces or selling up to 25 grams, will have their records expunged.
Under the new law, people 21 years or older can legally use, smoke, or consume cannabis products. Marijanna can be smoked wherever smoking tobacco is legal, but is not allowed in schools, workplaces, or inside vehicles. Driving under the influence of cannabis is also still illegal and those who do so can face serious charges and penalties.
Rules and regulations for recreational cannabis delivery
Although recreational cannabis delivery is not currently legal in New York, the state has released some basic guidelines on how the industry will operate.
Businesses must acquire a delivery license in order to deliver cannabis in New York. This license allows up to twenty-five individuals to work full time completing deliveries for a business. Cannabis.ny.gov states that a person may only own one delivery license and cannot own another adult-use license.
New York's Office of Cannabis Management (OCM) will be the ones to license cultivators, processors, distributors and dispensaries to grow, sell and deliver cannabis throughout the state. Laboratory testing, along with packaging and labeling requirements, will be enforced to ensure consumer safety.
Localities will be able to opt out of allowing dispensaries and will have until the end of the year to do so, but are unable to block licensed delivery services.
Many of the rules and regulations are still to come as New York's Office of Cannabis Management continues to push forth guidelines over the coming months.
Challenges of cannabis delivery in New York
New York is known for its high rises and towers. It comes as no surprise that the Big Apple has the highest population of apartment dwellers in the country. Over 23% of New Yorkers lived in an apartment in 2019, while the next highest state had only 17%.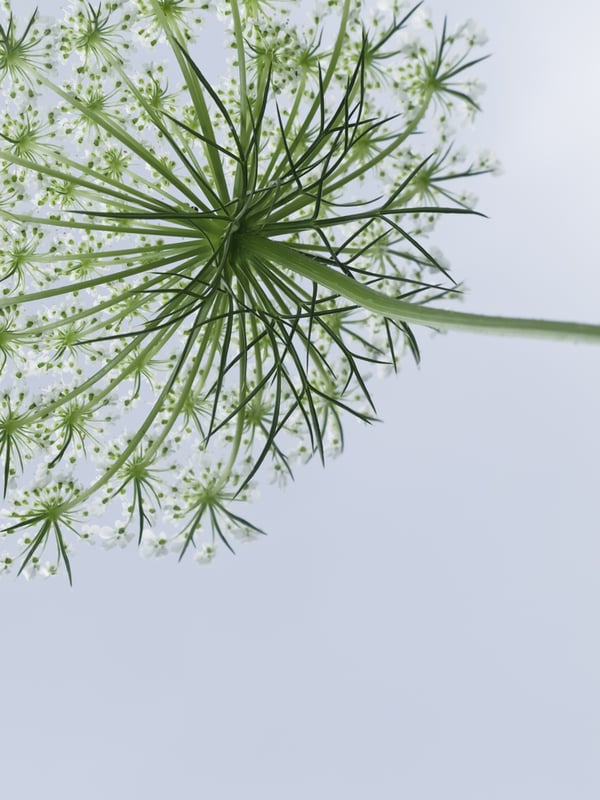 Although apartment living in New York may be glamorous, getting deliveries to these hard-to-find addresses can be a nightmare. This is especially true for marijuana deliveries as drivers cannot leave cannabis products with the front desk or drop them off at lockers. The law requires that the person who purchased the delivery be the one to accept it.
Convenience, discretion, and minimal person-to-person interaction are the three biggest reasons people place an order for cannabis delivery. If customers need to meet the delivery driver outside the building or in the lobby, they will be less likely to place an order with the same company a second time.
Delivery services that can complete a delivery all the way to a customer's front door will have greater customer satisfaction than those who don't.
Additionally, delivery services must take into account their delivery windows. Customers appreciate quick service with small delivery windows. This allows a customer to plan their day accordingly. Drivers who get lost or spend a lot of time looking for parking or the correct building or apartment number can disrupt a customer's day and lower their satisfaction with the service.
Best tech for a cannabis delivery service
Delivery services that equip their drivers with industry-leading technology increase their chances of becoming a leading cannabis provider in New York. The right tech can help boost a company's customer satisfaction while also creating internal efficiencies that allow a company to scale.
Cannabis delivery services that use business management software like Beans Route can provide customers with delivery notifications, track their drivers' locations in real time, optimize routes, and send drivers to the customer's front door with ease.
Delivery notifications
Customer notifications allow customers to plan their day around the expected drop off time instead of having to wait at home for hours unaware of when the driver will arrive. Delivery notifications keep customers updated on their order and cut down on calls to the dispatcher requesting the order status. Transactions are also quicker and more efficient when clients know your drivers are 5 minutes away.
Furthermore, many customers order cannabis products for medical purposes. In 2019, medical marijuana made up 71% of legal cannabis sales. Many of these clients suffer from chronic pain, post-traumatic stress disorders (PTSD), Crohn's disease, anxiety, and other ailments that may make it difficult to walk or answer the door. Services that provide clients with accurate ETAs and delivery notifications make it easier for customers to mentally or physically prepare for the delivery.
Real-time driver location
GPS tracking allows dispatchers to view the current location of each driver. A dispensary can use this information to keep track of how the day's deliveries are progressing and to monitor a driver's whereabouts while completing deliveries.
Dispatch can also review previous records of drivers' movements to ensure hourly employees aren't straying outside their route. This information helps companies weed out inefficient drivers and reward those who perform well.
Route optimization
Many dispensaries plan routes by hand. Not only is this time consuming, but pen and paper routes are inflexible and have no ability to adjust to traffic, time constraints, or other variables.
Route optimization software, on the other hand, creates cost effective routes within minutes that can easily accommodate adjustments made anytime throughout the route.
Companies that use route optimization software reduce the amount of time drivers spend completing deliveries and increase productivity as drivers complete more deliveries in a shorter time frame. Dispensaries can also provide customers with smaller, more accurate delivery windows which increases overall satisfaction with the delivery service.
Front-door navigation
Orders must be delivered directly to customers and cannot be dropped off at a front desk or to a locker room. Precise navigation that takes a driver straight to a customer's front door is critical in order to provide accurate delivery windows to New York's many apartment dwellers.
Currently, Beans Route is the only app on the market that navigates drivers to within 10ft. of a customer's front door, even at apartments, condominiums, nursing homes, college campuses, and other large, complex areas. The app highlights nearby parking, building entrances, elevators, and other important waypoints that help drivers reach a customer's door in the quickest and most efficient way possible.
Conclusion
New York's Marijuana Regulation and Taxation Act presents delivery services with a golden opportunity to become top competitors in the new recreational market. Companies should create business plans now on how to enter the market once the Office of Cannabis Management finalizes the rules and regulations for the adult-use industry.
Tech like Beans Route can help New York cannabis delivery services make a smooth transition from medical to recreational deliveries and scale as the market grows. To learn more, visit www.beansroute.ai or email sales@beansroute.ai.